To get to the LITTLE HELP CONNECT Inbox screen, go to "Communication" in the menu and select "Inbox".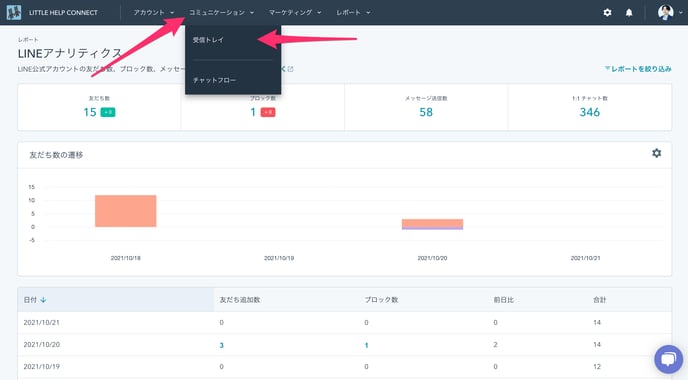 The list on the left side of the Inbox shows your communications in the order in which you received the messages. Click on an item in the list to load the chat history in the center of the screen.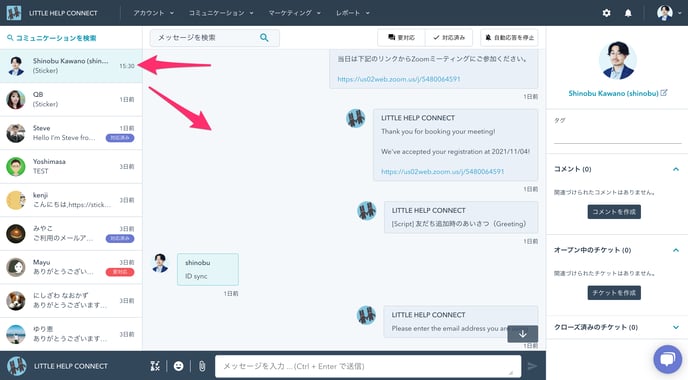 There are several useful features in the Inbox to manage your communications.

"Correspondence Required" and "Correspondence Received" flags
You can flag (or unflag) a communication by clicking on the "Needs handling" or "Has been handled" button on the top toolbar. The flags you set will be displayed as labels in the list on the left. You can also use "Search Communication" to filter communications by any flag.

Tags
You can tag your communication in the "Tags" input field in the profile screen on the right. Tags can be used to filter communications in Search communications.

Tag values are bi-directionally synchronized with the "LINE user tags" property of the contact, and you can set multiple tags from HubSpot by separating the keywords with commas.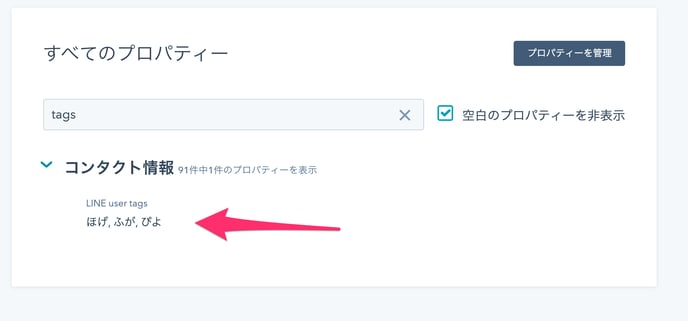 Comments
Allows you to create a comment for a contact from your inbox.

Ticket
Create a ticket for a contact from your inbox.

Search messages
Search the chat conversation history by any keyword.

Stop Auto-Responders
You can temporarily stop auto-responders to your friends so that the auto-responders set in the system will not work during the chat.
Auto-responders will be automatically disabled after a certain period of time (about 10 minutes).



Next: Send 1:1 message (LITTLE HELP CONNECT)