LINE manned chat responses can be done in the LITTLE HELP CONNECT inbox or on the HubSpot contact record.
Basic operation
Click "LINE Chat" on the right side bar of the contact record to view the LINE conversation with the contact.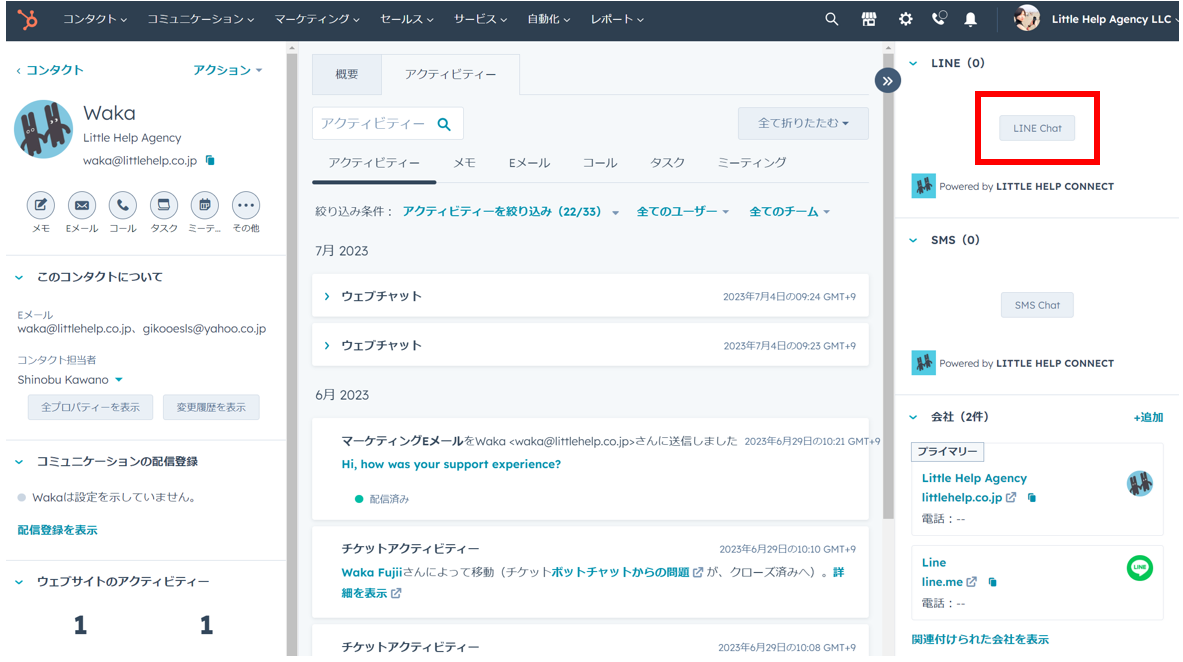 You can send LINE messages to your contacts from here.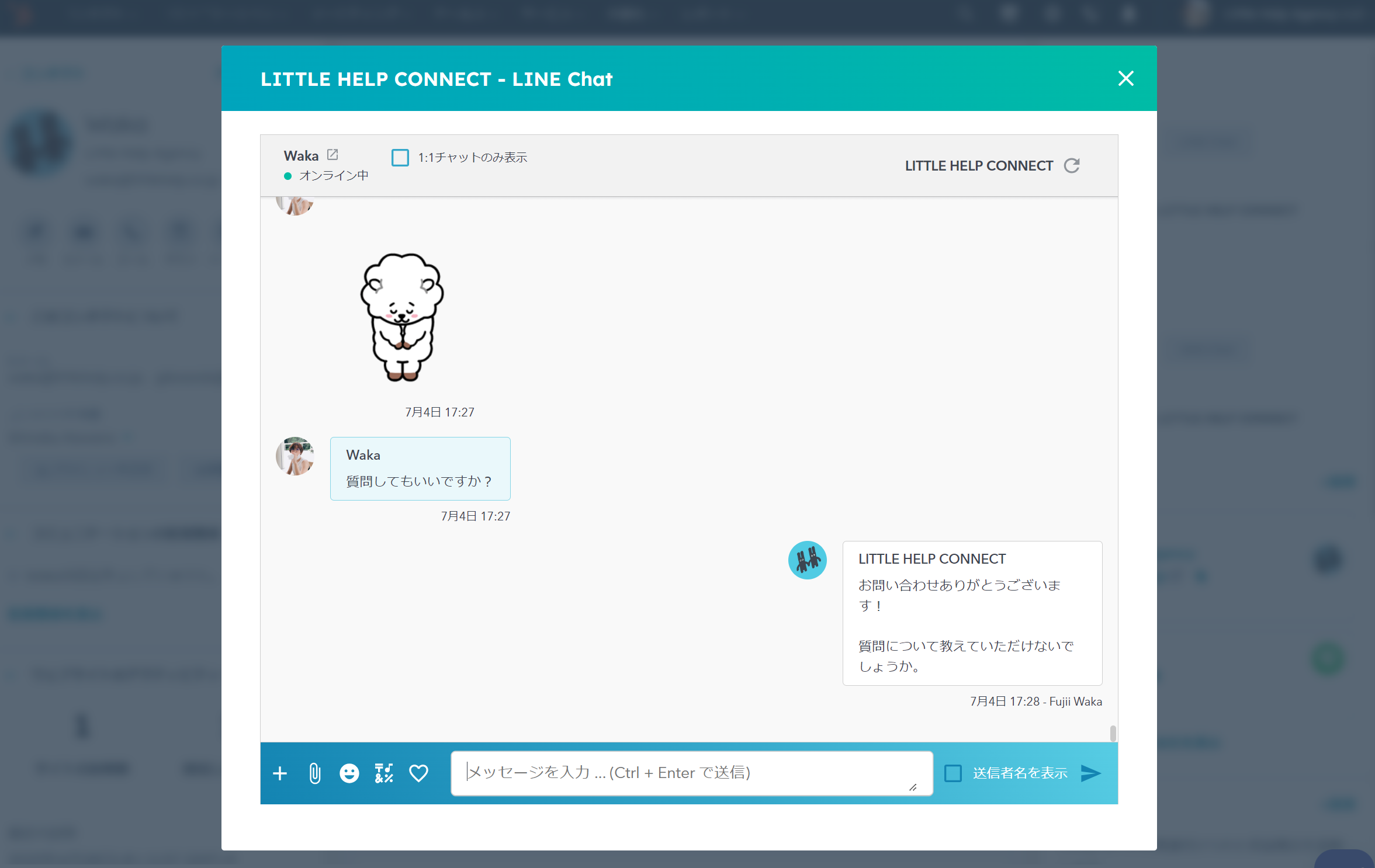 If you wish to identify and manage unanswered chats, please use the function to create a task in HubSpot triggered by receiving a message from a contact.

Please access "TOP > Connections > LINE Official Accounts > Select LINE Official Accounts > Settings" on the LITTLE HELP CONNECT administration screen and turn on one of the following.
Creating a Task for a Contact Person upon Receipt of a Message
Create a task for the official LINE account representative upon receipt of a message
For details, please refer to "Collaboration Options".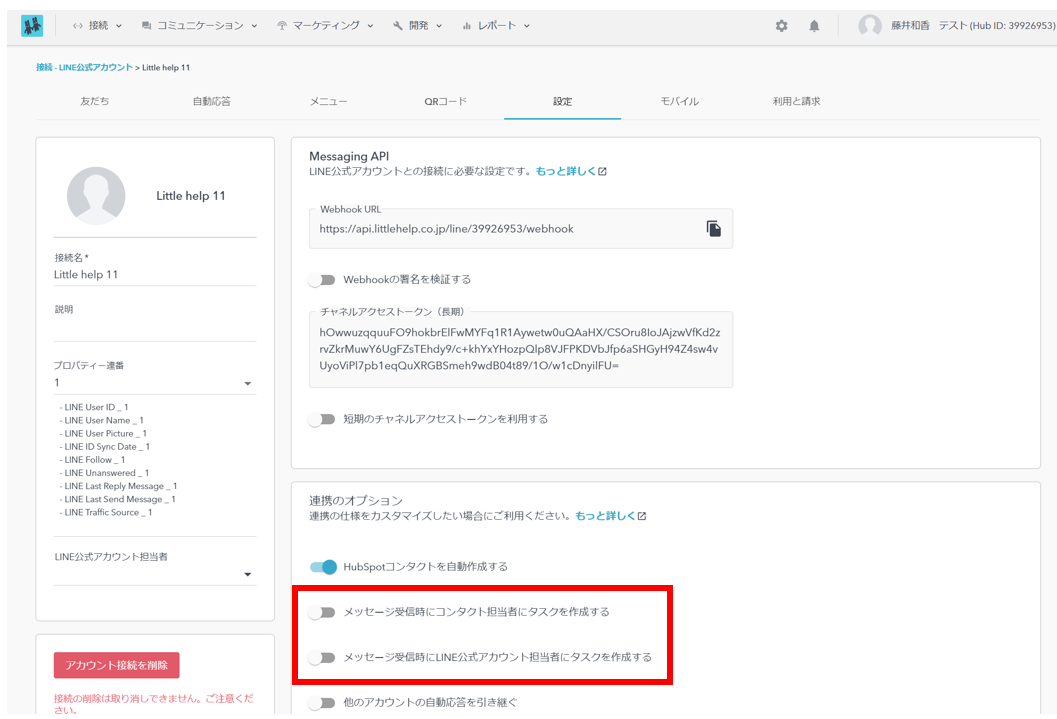 Reference: How to create your own original message receipt notification function

You can create your own notification function using HubSpot's workflow. Please specify "LINE Last Reply Message is known" as the trigger of the workflow.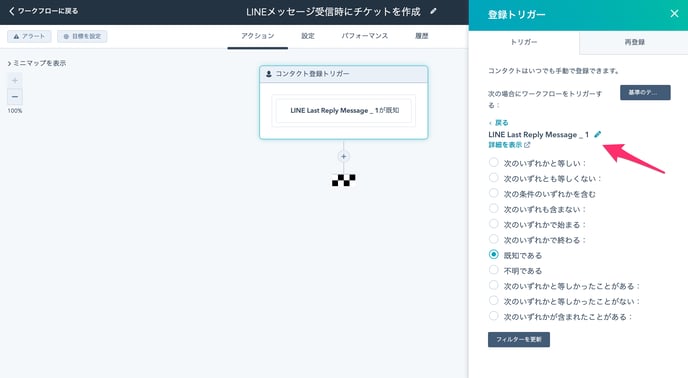 Also, in the Re-register option, select "LINE Last Reply Message is known". This allows you to register a contact in the appropriate workflow each time a message is received (LINE Last Reply Message value is updated).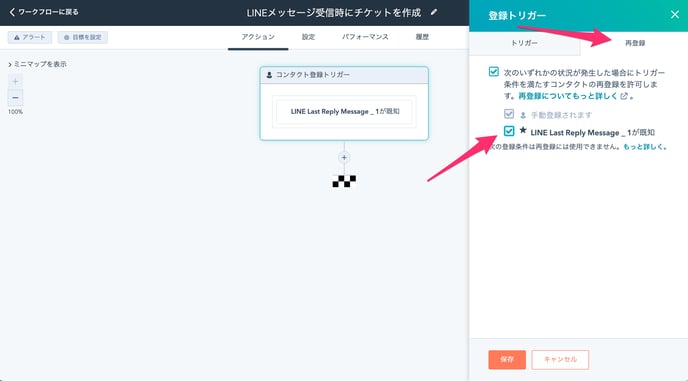 Then set the action for the notification.