The first task in the initial setup is to install LITTLE HELP CONNECT, click the "Marketplace" icon in the upper right corner of the HubSpot portal and select "App Marketplace".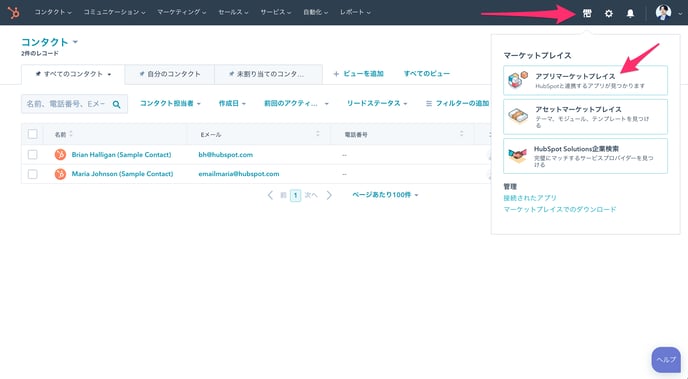 Type "LINE" in the search box. The application "LITTLE HELP CONNECT" will appear as a candidate. (*If not, please type "LITTLE HELP CONNECT" directly or click on this URL.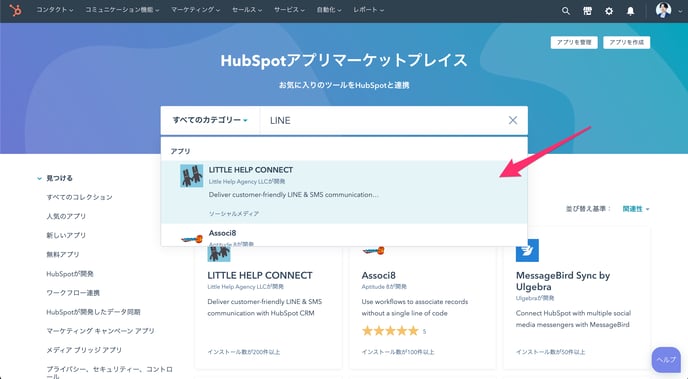 Install LITTLE HELP CONNECT by clicking the "Install App" button in the upper right corner of the application details page.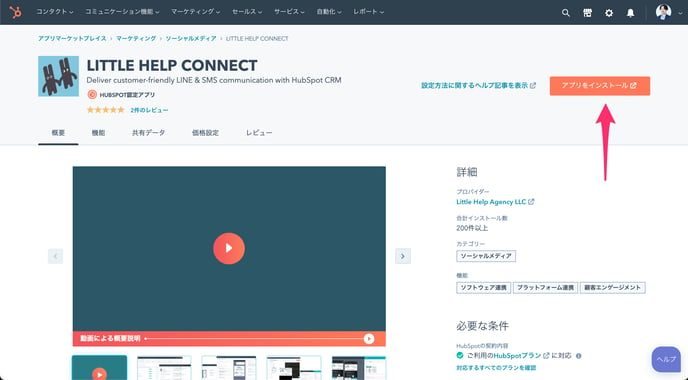 To install LITTLE HELP CONNECT from the app marketplace, you need to subscribe to a plan that allows you to use HubSpot's workflow. If your plan does not allow it, you can install LITTLE HELP CONNECT directly from this link. The difference from the marketplace version is the availability of workflow extension actions.

Select the portal where you want to install the app.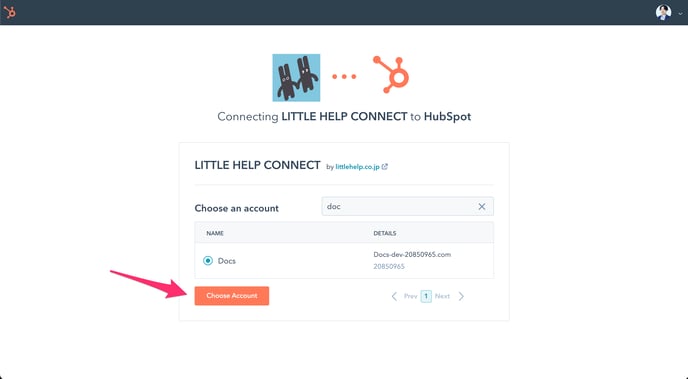 After that, the permissions screen will appear. Confirm the contents and click the "Connect App" button at the bottom.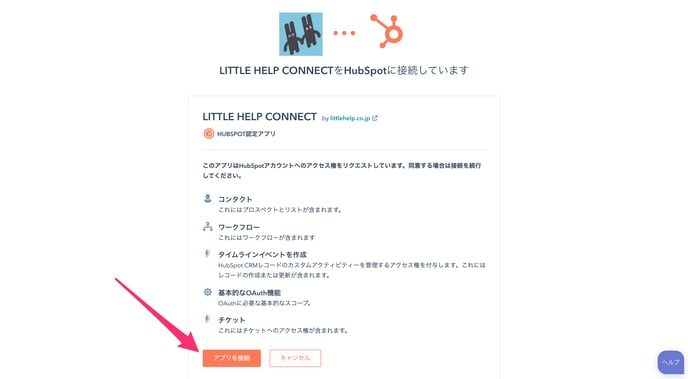 After installation is complete, you will be taken to the LITTLE HELP CONNECT connection settings screen.




Configure the connection settings for your LINE official account on this screen.


Next: Connect with your LINE Official Account