To use the custom QR code function, you need to create and connect to a LINE Login Channel in LINE Developers.

The setup procedure is explained below.

1. Create a LINE Login Channel

Login to LINE Developers and select the provider you wish to use. Then click on "Create New Channel" at the top of the list.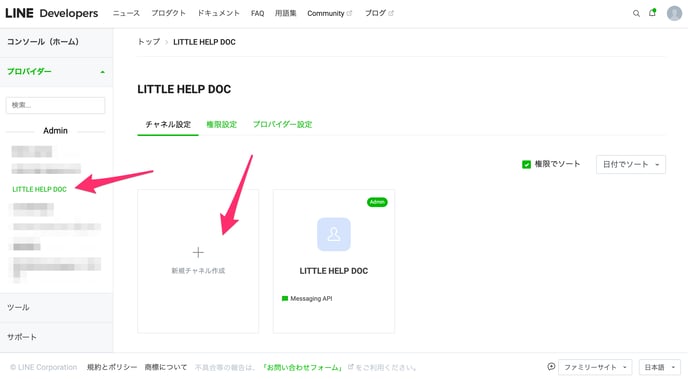 Select "LINE Login" in the pop-up window.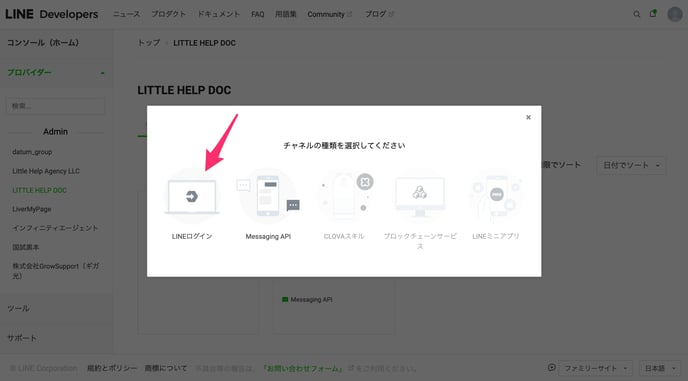 Fill in the required fields to create a LINE Login Channel.

The channel icon, channel name, and channel description are the parts that users will see. Unless there are special circumstances, set the name and icon that you set for your LINE official account.

Select "Web App" as the app type. The Privacy Policy URL and Terms of Service URL are optional.

Finally, agree to the LINE Developer Agreement and click the Create button.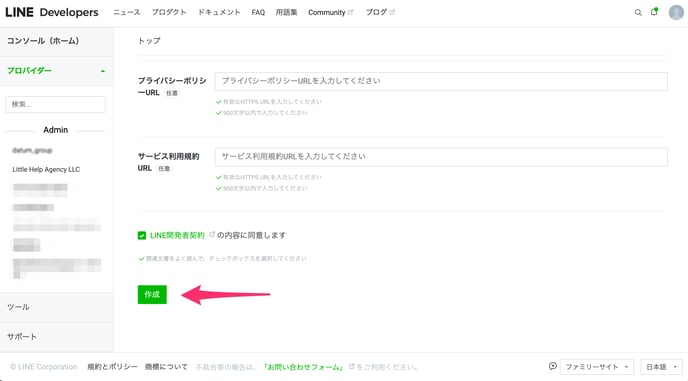 2. Connecting to LITTLE HELP CONNECT

Copy the key issued by the LINE Login Channel you created to the LITTLE HELP CONNECT settings screen and connect.

First, copy the "Channel ID" and "Channel Secret" of the LINE Login Channel to the "Channel ID" and "Channel Secret" in the "LINE Login" section of the LITTLE HELP CONNECT connection settings.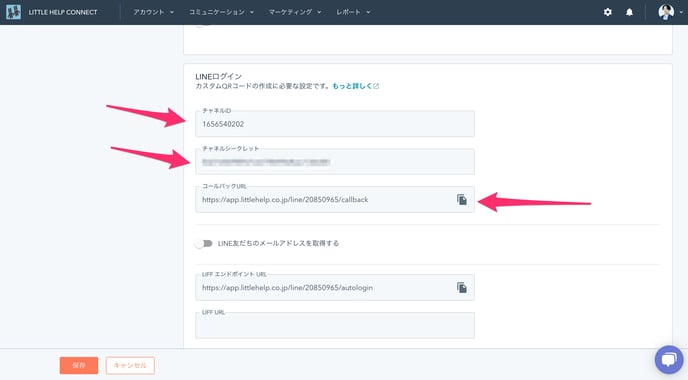 Then copy the "Callback URL" issued by LITTLE HELP CONNECT to the "Callback URL" located under "LINE Login Settings" in the LINE Login channel.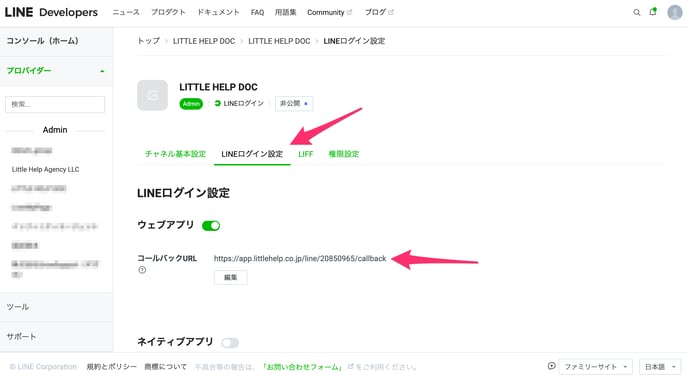 If you would like to retrieve the email addresses of your LINE friends via a custom QR code, please make the following settings.

Enable the "Retrieve LINE Friends' Email Addresses" option in the LITTLE HELP CONNECT connection settings and open the "LINE Login Sample Page" that appears in your browser.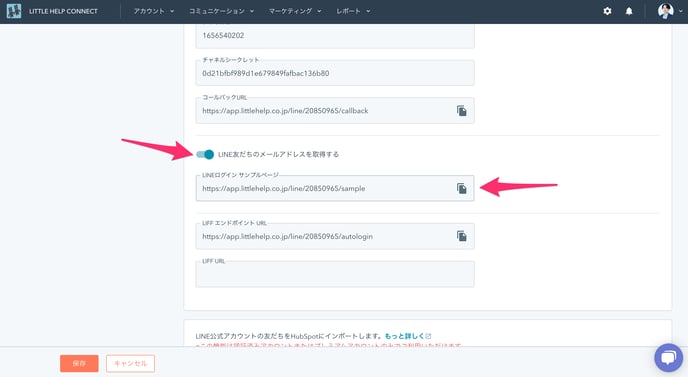 Get a screenshot of the displayed page.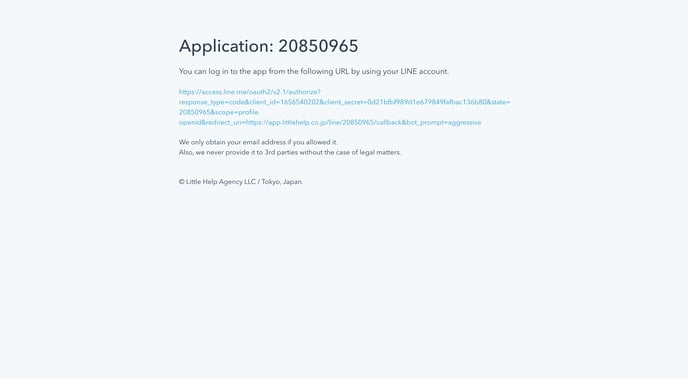 Go back to the "Channel Basic Settings" of the LINE Login Channel and click the "Apply" button under "Permission to Obtain Email Addresses". Check the "I agree to abide by the terms and conditions" box and upload and save the screenshot of the LINE Login sample page you have obtained.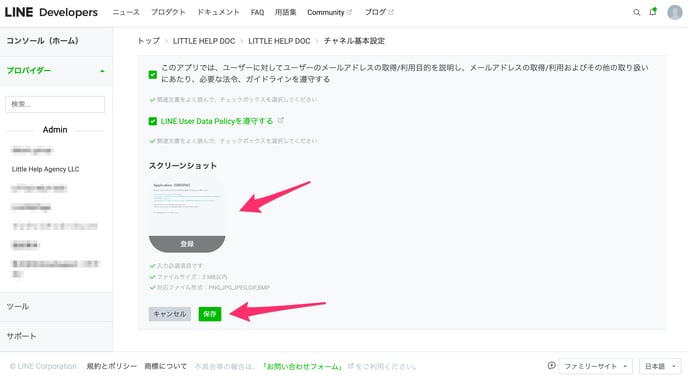 Finally, please select the target LINE official account in the "Linked bots" section. This completes the connection settings.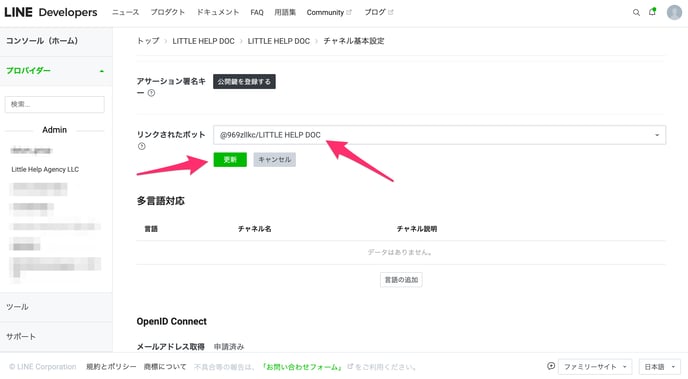 3. LIFF App Settings

Configure the LIFF App settings to force the LINE App browser to open when a custom QR code is scanned.

Go to the "LIFF" tab in LINE Login and add the LIFF app.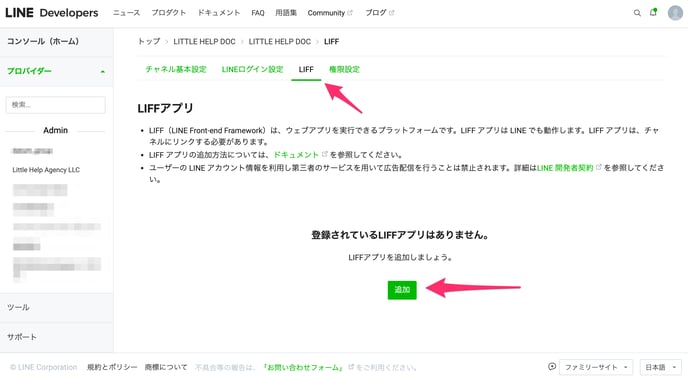 The LIFF app name is the part of the app that users will see. Unless there are special circumstances, set the name as set by the LINE official account.

Specify "Full" for the size.

Copy the "LIFF Endpoint URL" from the LITTLE HELP CONNECT connection settings and paste it into the LIFF app's "Endpoint URL".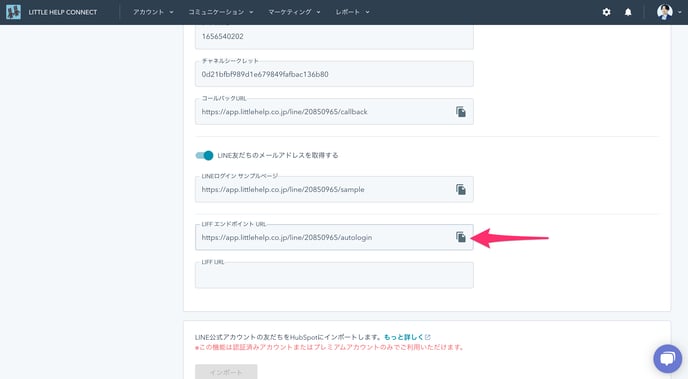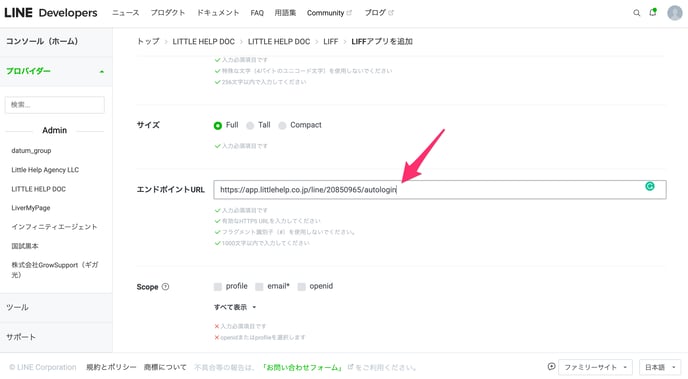 Check all the boxes for Scope. Select "On (Aggressive)" for the botlink function.

After completing the settings, click the "Add" button.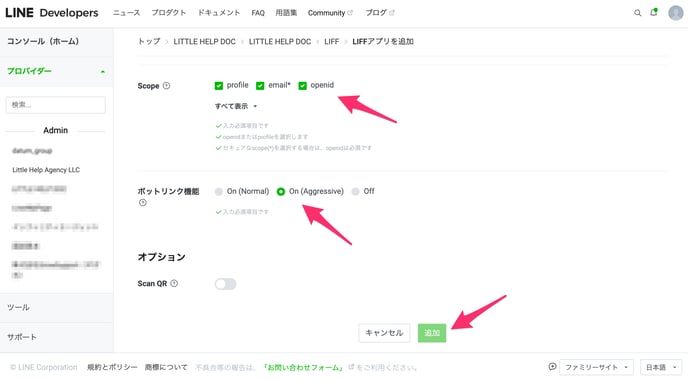 A LIFF URL will be issued, copy it and paste it into the connection settings of LITTLE HELP CONNECT.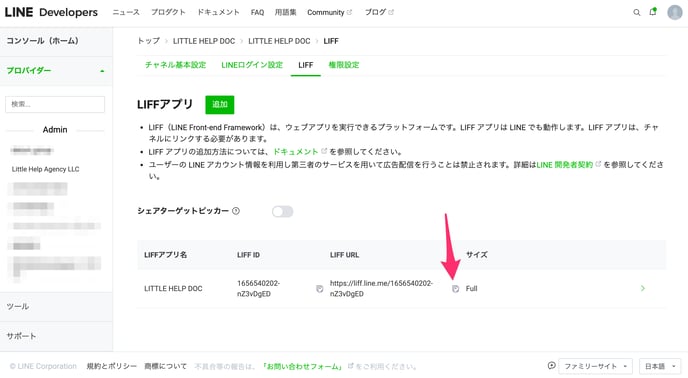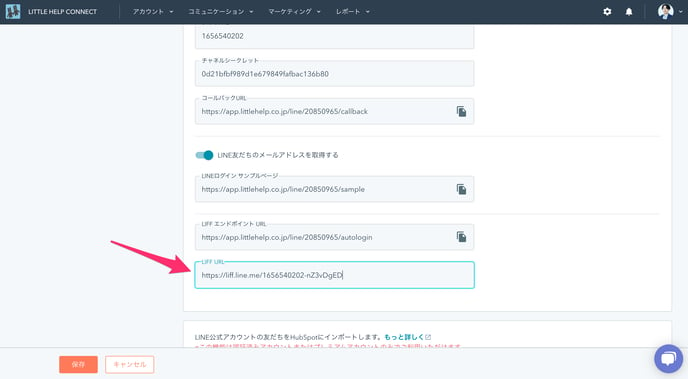 This completes the configuration of the LIFF application.

4. Publish the LINE Login Channel

Once you have completed all the settings, you can publish your LINE Login Channel. Click the [Private] button at the top and a pop-up window will appear.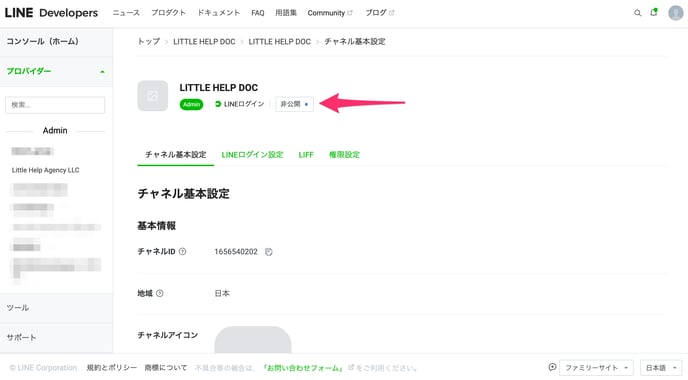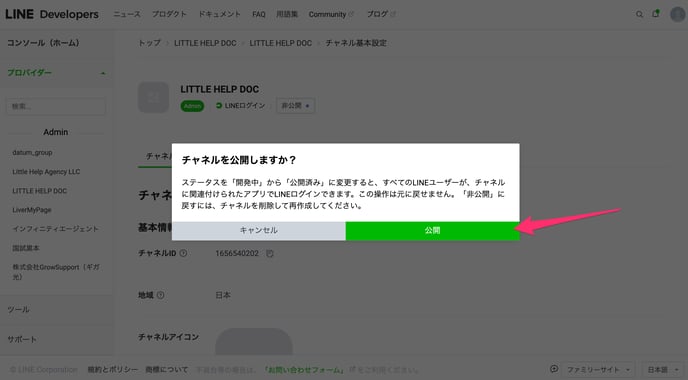 That's all there is to setting up your LINE login. Thank you for your time.


Next: Creating a custom QR code