This article describes how to deliver messages.
1. Creating a List
In Hubspot, create a list of contacts to whom you want to send messages
Specify "
LINE User ID _ 1 is known
" as a condition for the list to filter the contacts who can receive LINE messages.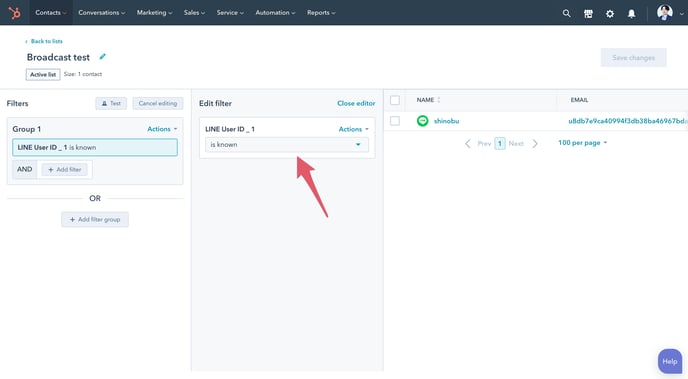 2. Creating a broadcast
Log in to the LITTLE HELP CONNECT administration page and select "Broadcasts" from the "Marketing" menu.
Open the creation screen by clicking the "Create broadcasts" button in the upper right corner.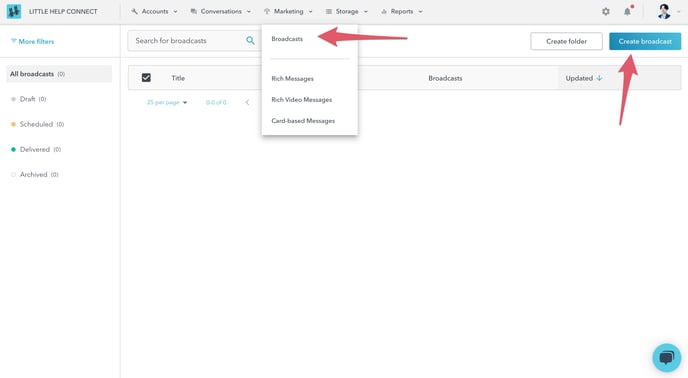 Select "Regular" as the delivery type and create a new broadcast.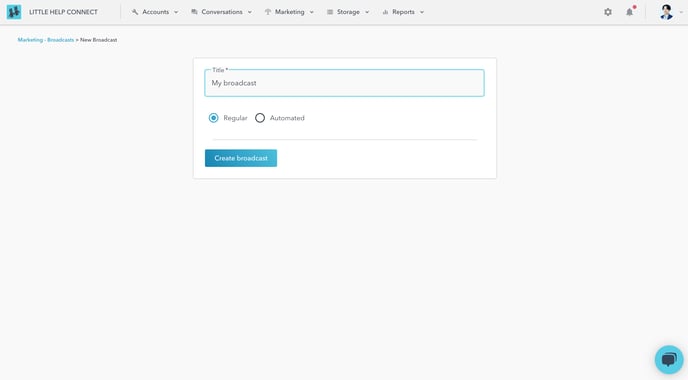 3. Broadcast settings
Set the details of the broadcast on the edit screen.
In operation, scheduled delivery is often used, but for this test, please specify "Broadcast now" for the delivery time.
Specify the account connected in Step.1 as the "Broadcast from" and the HubSpot list created above as the "Broadcast to".
Select the type "Text" in Message 1 and enter an appropriate message. At that time, please add any URL to the message.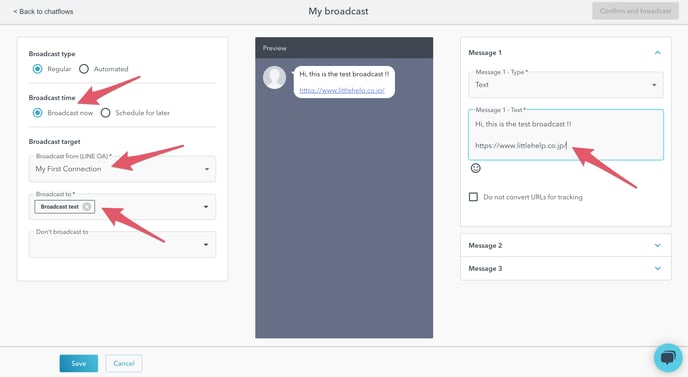 4. Executing a broadcast
After saving the settings, click the "Confirm and broadcast" button to perform a test delivery in the upper right corner. Select your users as the test recipients and click the "Send a test message" button.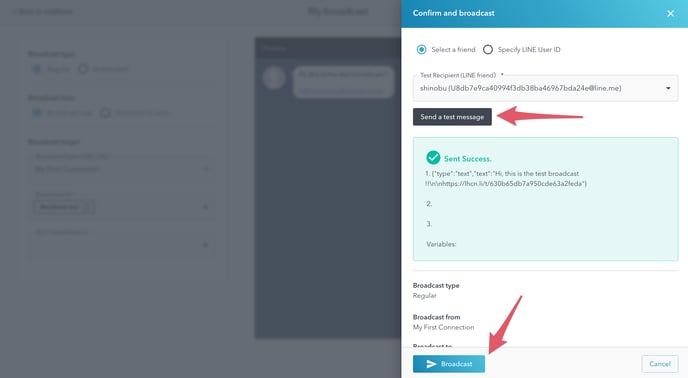 Once you have successfully sent your message, press the "Broadcast" button at the bottom to execute the message delivery; wait a minute or so and your message will be delivered.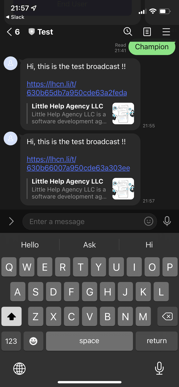 5. Checking a broadcast
After a message has been delivered, you can check the broadcast results and open the message. Please select the broadcast in the "Delivered" section of the broadcast list.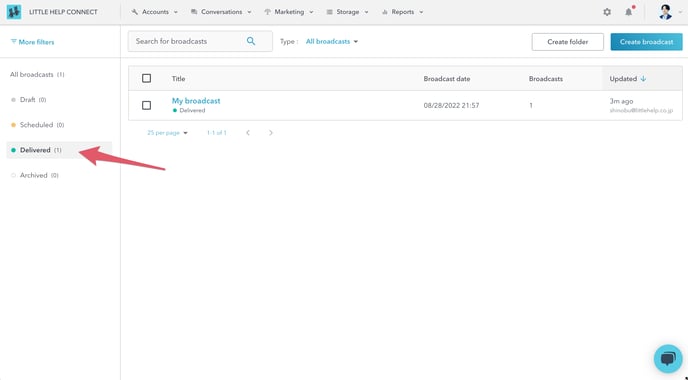 You can preview the broadcast on the detail screen and check delivery results (reached, opened, clicked, etc).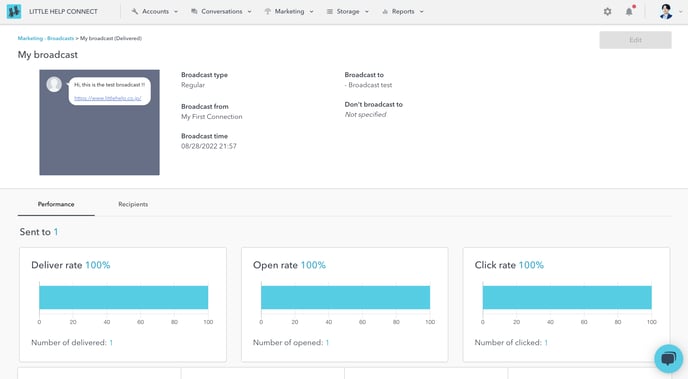 The timeline of the contact who received the broadcast will also record events such as delivered and opened.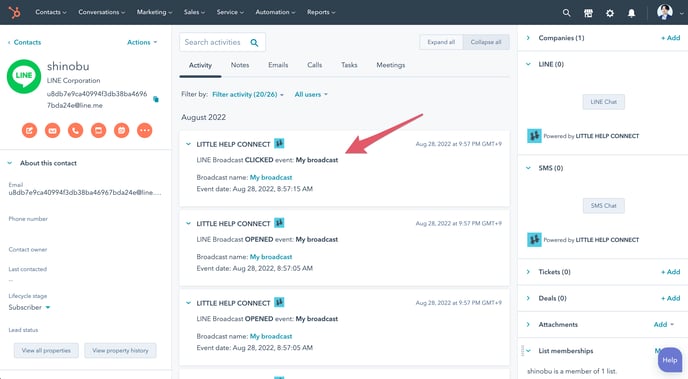 Step.4 Auto Messaging