In some cases, you may be asked to add your company's representative as an administrator user to assist with the initial setup and operation. Here is the procedure for adding a user.

1. Click on "Settings" in the upper right corner of the LINE Official Account administration screen, and select "Permission Management" from the menu on the left. Click on the "Add Member" button at the top of the list, and a dialog box for selecting permissions will be displayed.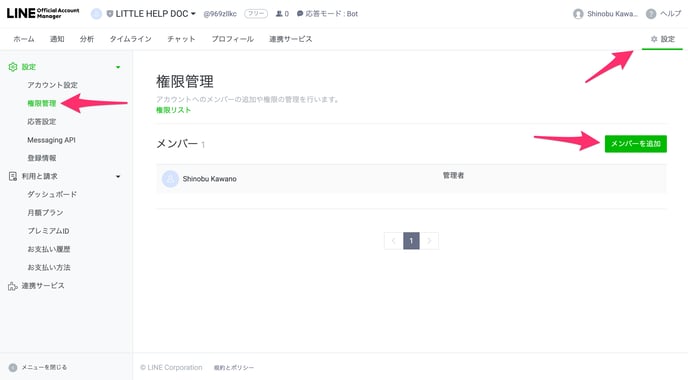 2. Select "Administrator" as the permission type, and click "Publish URL". Please send the issued link to our staff.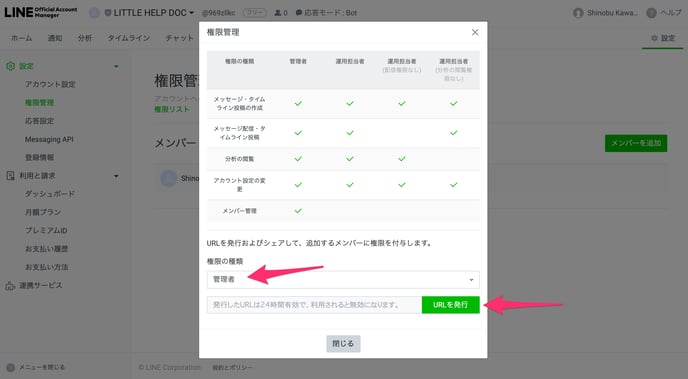 Next: Install LITTLE HELP CONNECT