Overview of Custom QR code
You can issue custom QR codes (and URLs) to perform your own actions. By scanning this QR code (or clicking on the URL), you will be able to friend the LINE official account and perform the following additional actions

- Add the contact to any workflow.
- Update any of the contact's properties
- Obtain the email addresses of your LINE friends
- Send an auto-responder message
etc...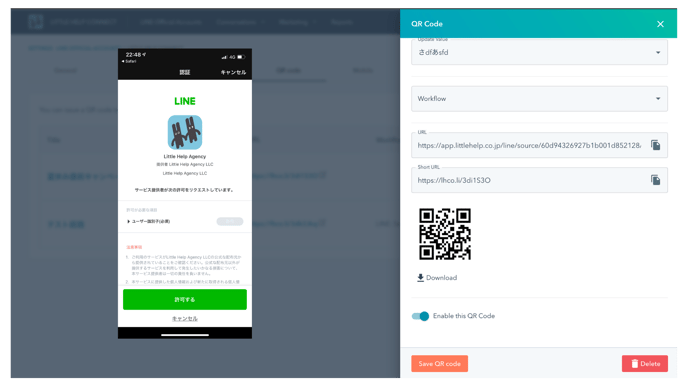 This document describes the procedures and specifications for the initial settings of Custom QR Code.


Next: Initial setup for custom QR code feature