Overview of broadcast
Messages can be sent to a list of LINE contacts created in HubSpot at once. Messages can be scheduled to be delivered on any date and time.

The number of messages delivered, the number of messages opened, and the number of clicks are independently counted. Since this information is recorded in the contact's properties and timeline, you can also create lists and reports based on this information.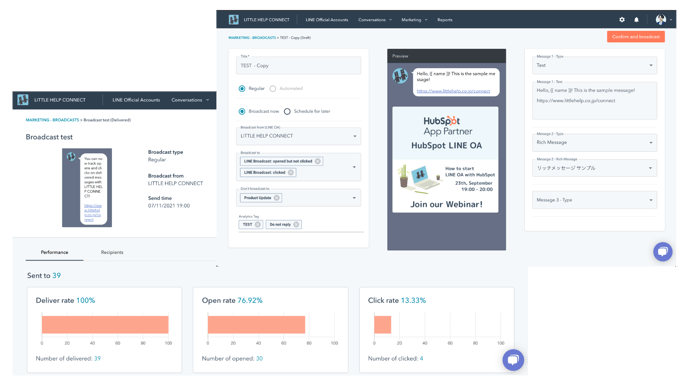 This document describes how to use the message delivery function.


Next: Compose a broadcast message (Broadcasts)