Broadcast ( automatic sending) performance
Those delivered through HubSpot's workflow can check performance such as reach, open and click rates on LITTLE HELP CONNECT.

Open the message screen of the automatic delivery used in the workflow to see the details.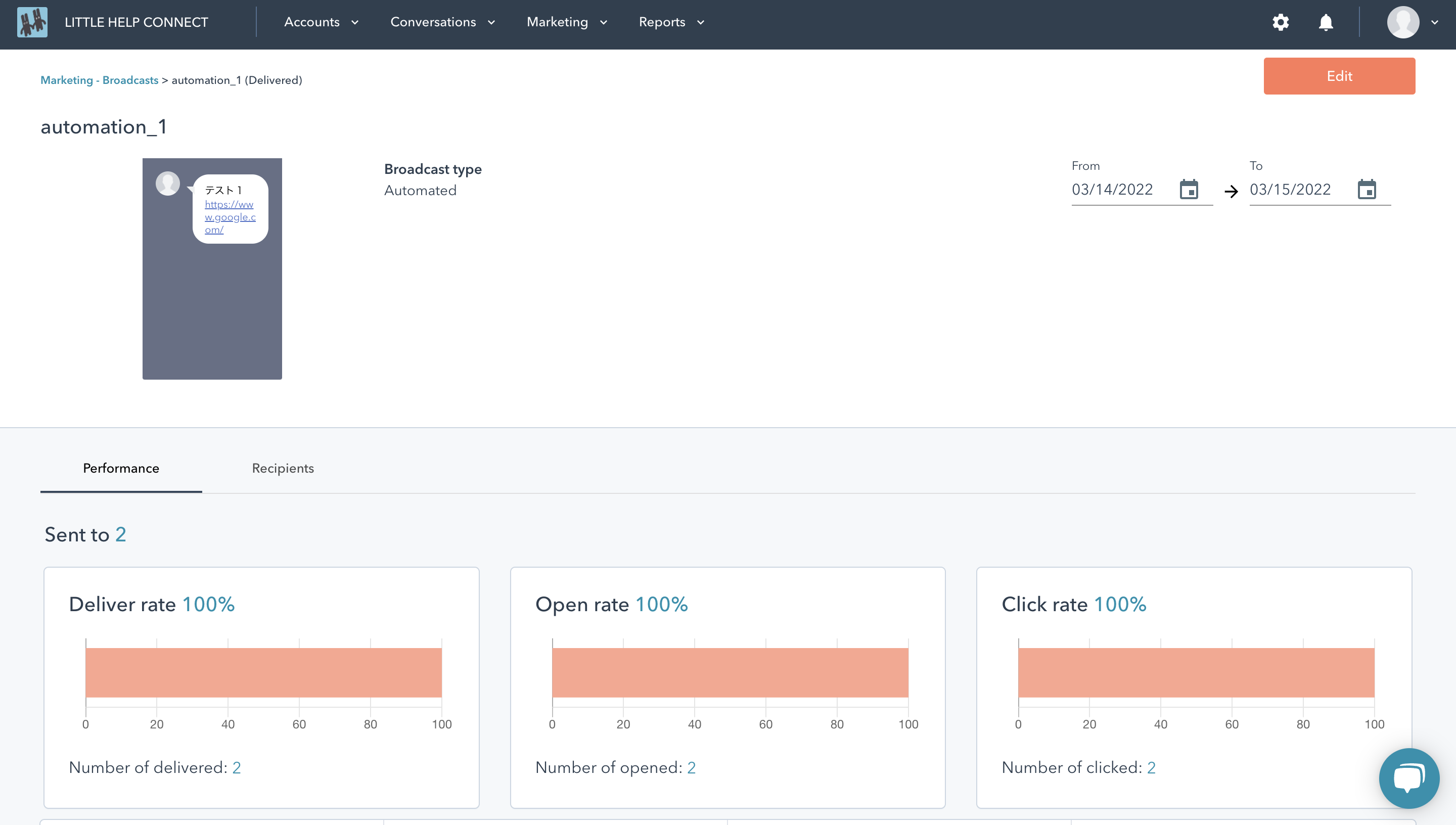 The number of opens and clicks can be measured when the message contains a link (or when a rich message is delivered). We use our own system to measure the number of opens and clicks.
Exporting distribution performance
Distribution performance can be exported to CSV in batches. Select the distribution you want to export in the settings list, and click "Export" on the toolbar to export the file.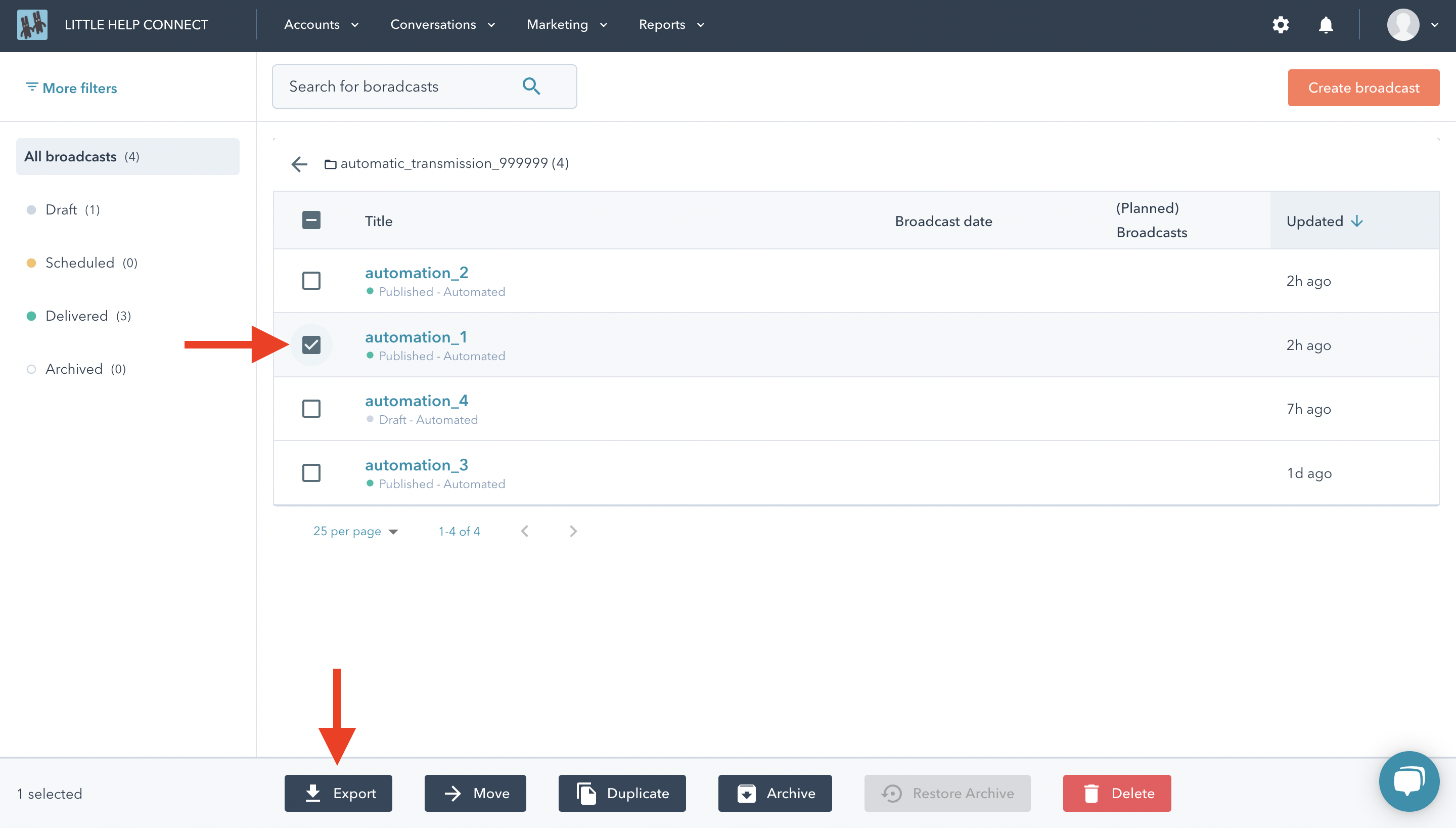 If you want to export a batch of distributions for a specific period of time, please click "More filters" in the upper left corner and specify the period of time to narrow down the distributions and then export them.