Message delivery is created in the LITTLE HELP CONNECT administration screen. Select "broadcasts" under "Marketing" from the menu at the top of the administration page.
Create a new message distribution by clicking the "Create broadcast" button in the upper right corner of the list screen.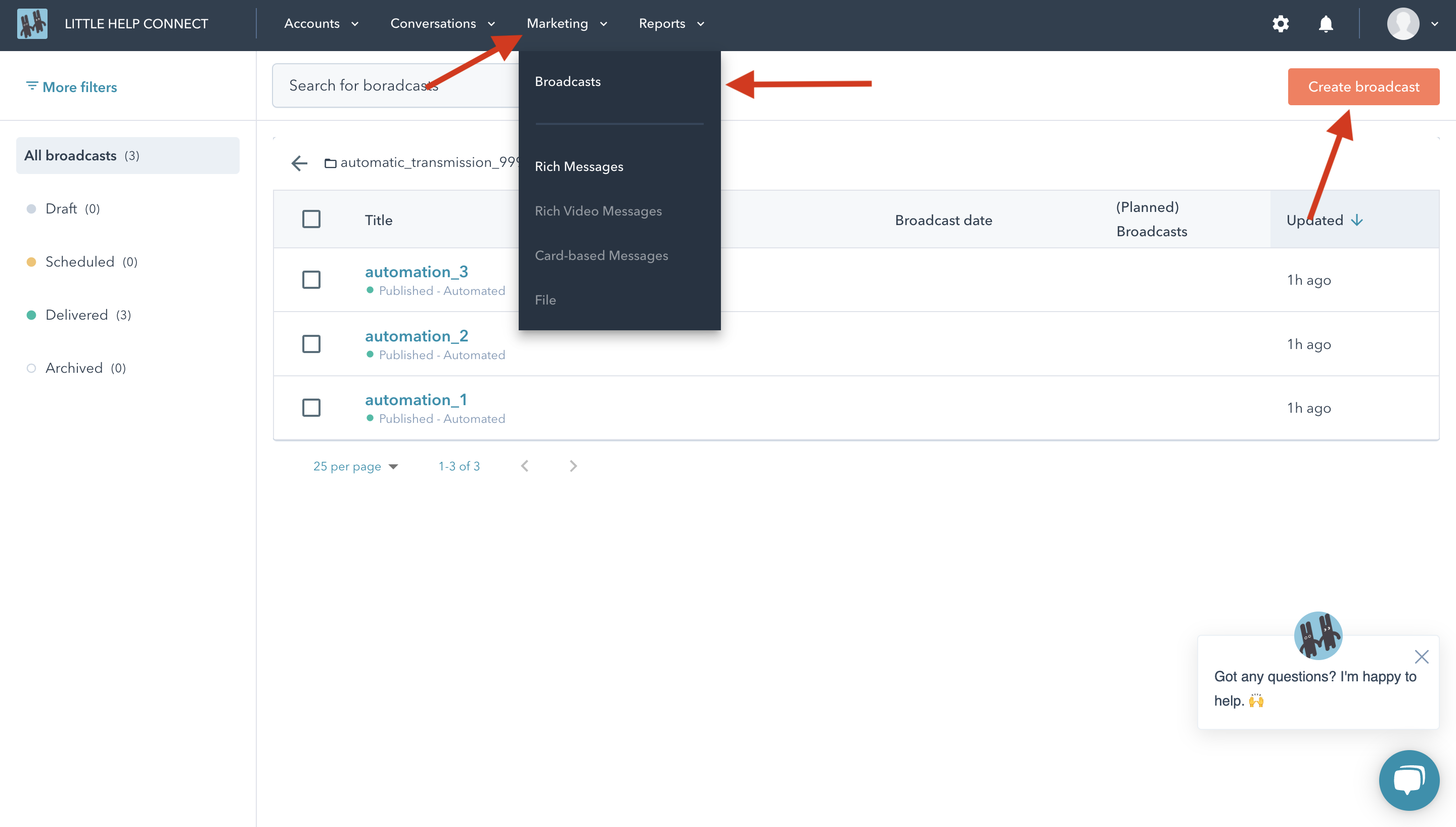 Enter a title, check the "Automated" box, and click the "Create broadcast" button.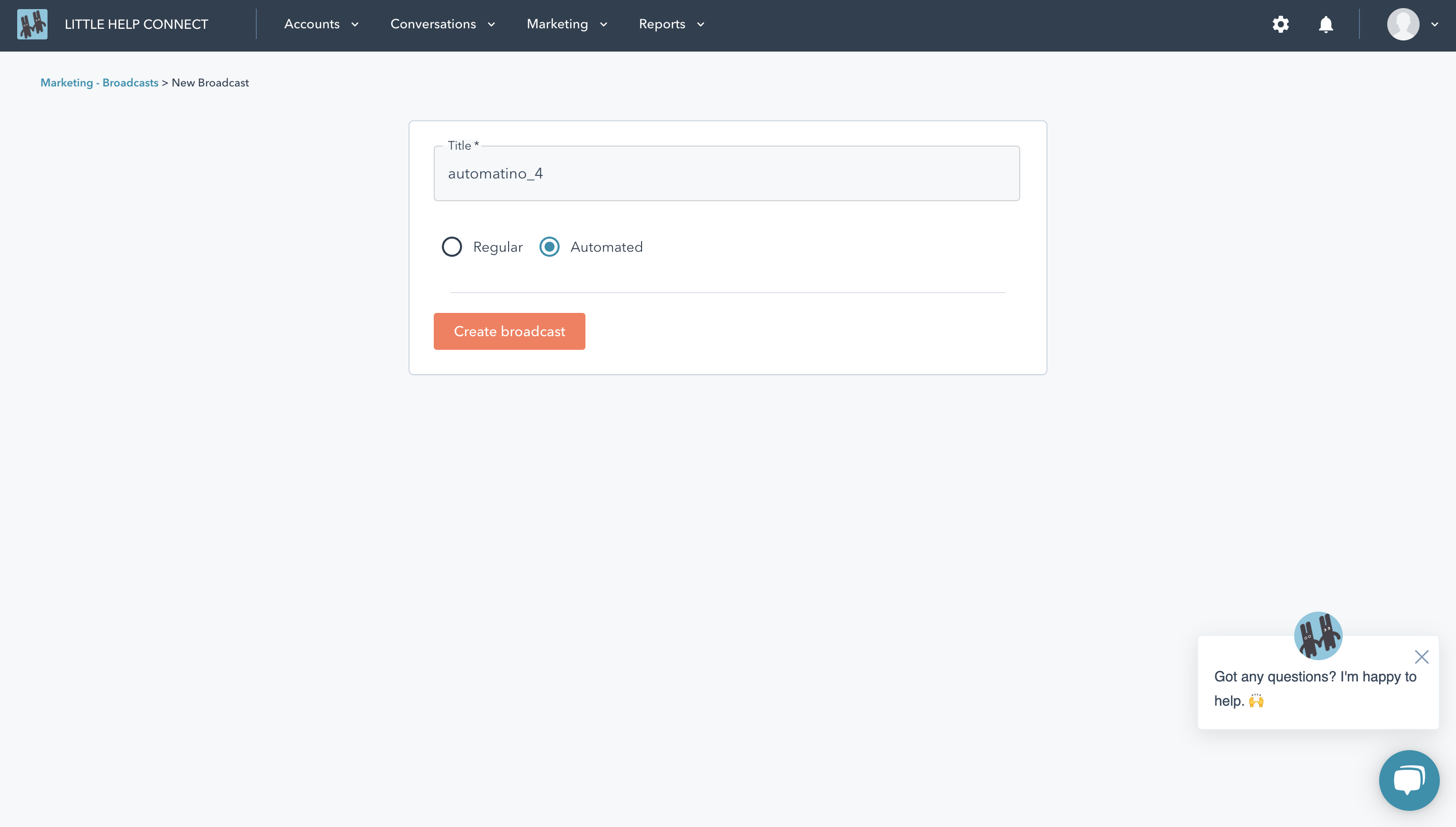 After creation, you will be redirected to the Edit Message screen. Set the delivery details on this screen.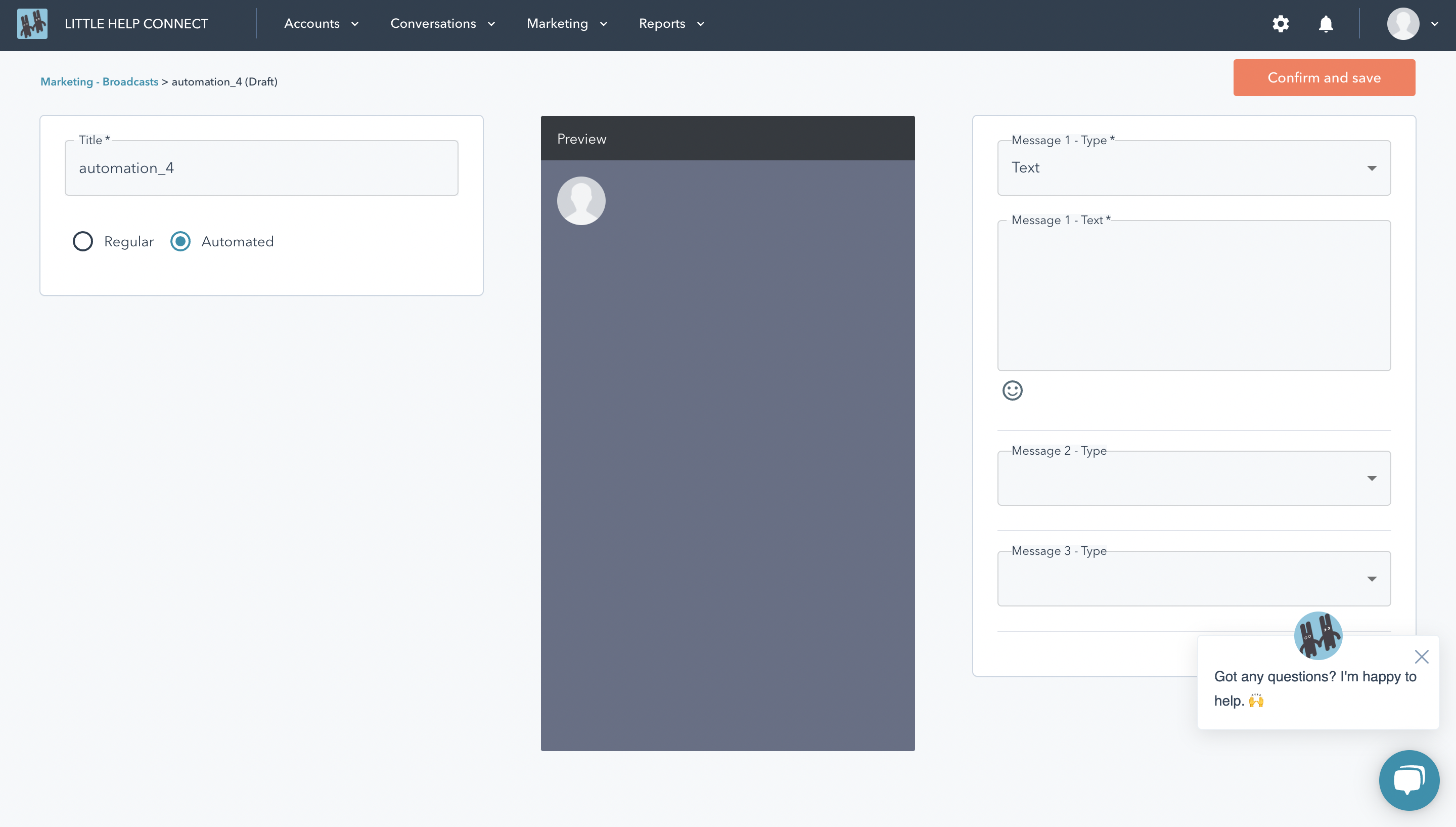 Title
Title for managing message delivery.

Delivery Type (Regular/Automated)
Select "Automated" for use in a workflow.
Messages
Up to 3 messages can be delivered at a time. You can also specify a different message format for each.

Message - Type
Select one of "Text", "Rich Message", or "JSON".

Message - Text
Set the message body to be delivered. In addition to pictograms, tokens (see "Tokens
"for details) to embed contact values in the message body.

Messages - Rich messages
You can select a rich message that you have uploaded in the rich message list. For more information on the rich message feature, see "Rich messages".

Message - JSON
If you would like to send video messages, card type messages, or other types of messages that are not currently supported by the LITTLE HELP CONNECT settings screen, you will need to write JSON code.


For more information on the LINE Messaging API, please refer to this document.