Cancel for LITTLE HELP CONNECT
Please contact us at least one month prior to the contract renewal date to request cancellation.

To cancel your subscription, please contact us via chat at the bottom right corner of the administration page or email address support@littlehelp.co.jp. Our staff will take care of it for you.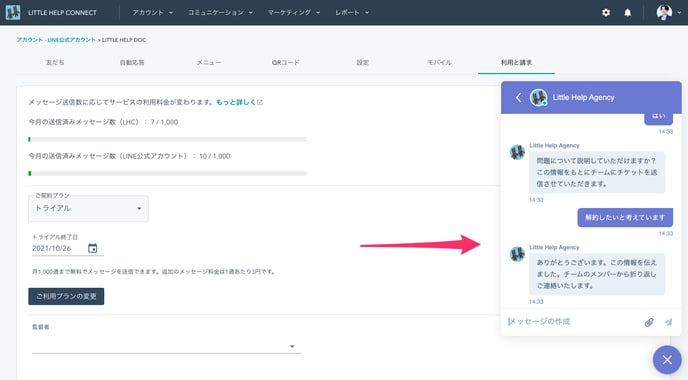 Next: Overview of implementation support