Cancel for LITTLE HELP CONNECT
You can cancel your subscription to LITTLE HELP CONNECT at any time. Please contact us at least a few days before you renew your contract.

To cancel your subscription, please contact us via chat at the bottom right corner of the administration page or email address support@littlehelp.co.jp. Our staff will take care of it for you.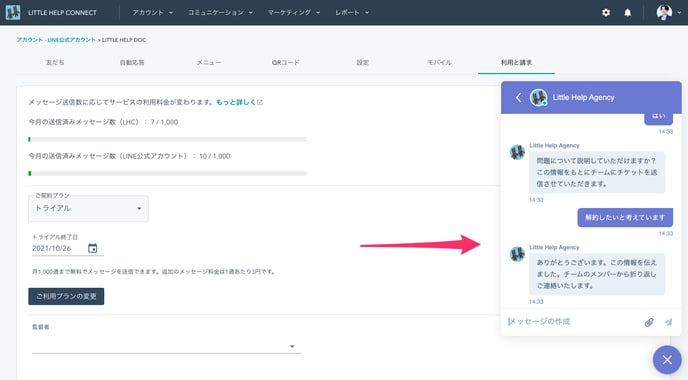 Next: Overview of implementation support