If you create a user and grant permissions, the user can use the following services.
Click the menu icon at the top left of the management screen.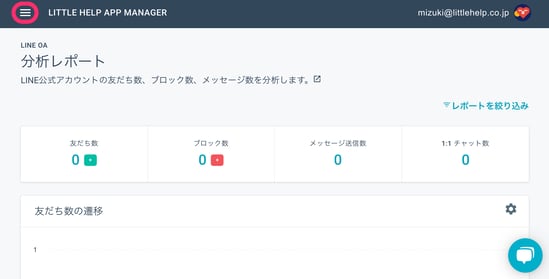 Click "Users" in the menu.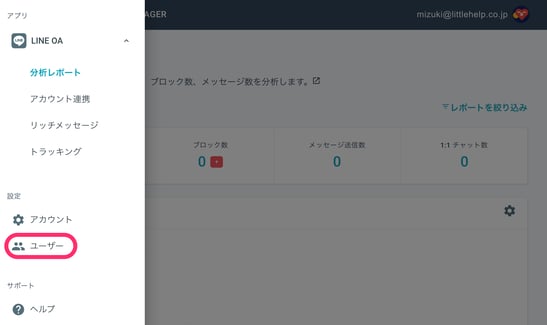 Click "CREATE USER".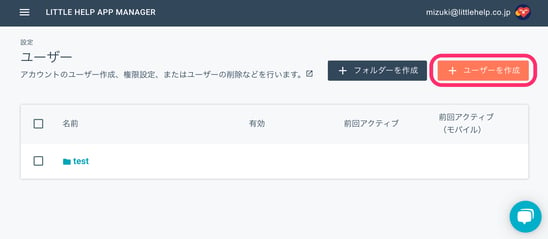 The user creation screen is displayed.
On this screen, you can make settings related to the user.

① Email Address
 Please enter your e-mail address.
 ※You don't have to have the same email address as your HubSpot user to create a user.
② Name
 Please enter your name.
③ Language
 You can specify "English" or "Japanese".
④ Allow accessing an admin console
 If checked, it allows a user can log in to LITTLE HELP APP MANAGER.
 After logging in, they can change various settings.
⑤ Allow using a Mobile app
 If checked, it allows a user can use the mobile chat app of the integration.
⑥ Accounts to use
 Specify the LINE official account that the user will use for chat. 
 Multiple specifications are possible.
⑦ Activate this user
 Please turn it on when you start using it.
Click "SAVE USER" when you are done.

This completes user creation.