You can manage users in folders.
If you create many users, it is convenient to manage them in folders.
Click "CREATE FOLDER" on the user list screen.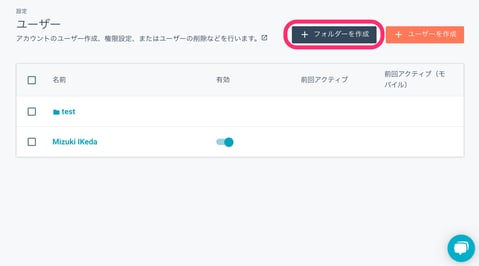 Enter a name and click "SAVE FOLDER".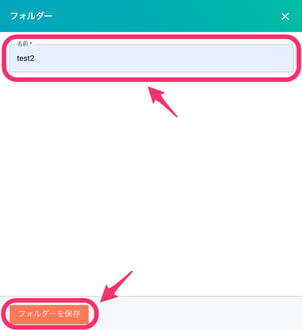 Select the users you want to manage in the folder and then click "MOVE".
Multiple users can select.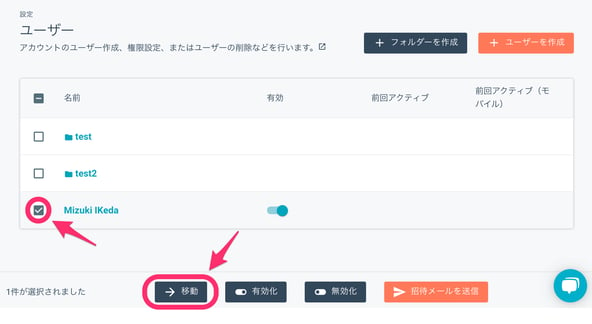 Select the folder and click "YES, MOVE THE RECORDS".

The user has moved into the folder.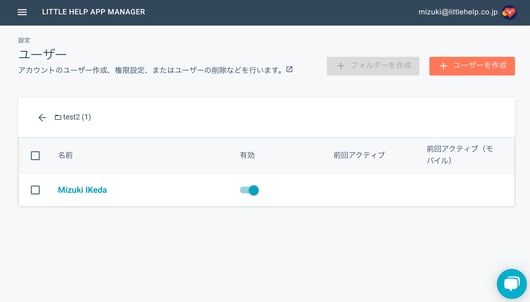 To return the user from the folder to the top page, select the user and then specify the "Top Page".