Send 1:1 message (Mobile App)
Tap a friend in the list to go to the chat screen. Use the form at the bottom to create and send a message.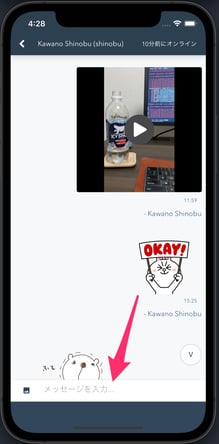 Messages can be sent as text, as well as images and videos. Currently, sending stamps is not ported.


When sending images or videos, please pay attention to the file size. Currently, files larger than 32MB cannot be sent.