Send 1:1 message (LINE)
You can initiate a 1:1 chat from the HubSpot contact details screen. Click the "LINE Chat" button from the "LINE" card on the right.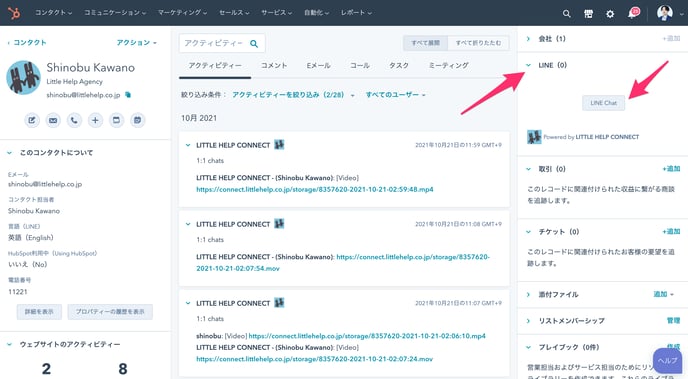 Users can drag the cards on the right side to change the order of placement. The "LINE" card is placed at the bottom by default, so you can move it to the top if necessary.
Click on the button to pop up the chat screen.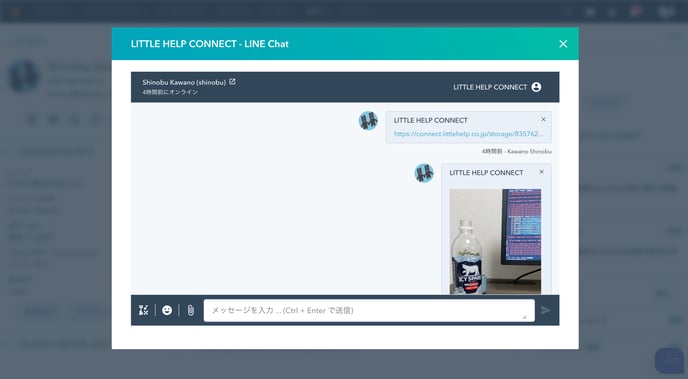 Use the form at the bottom to create and send a message. In addition to text, the form allows you to send pictograms, stamps, images and files.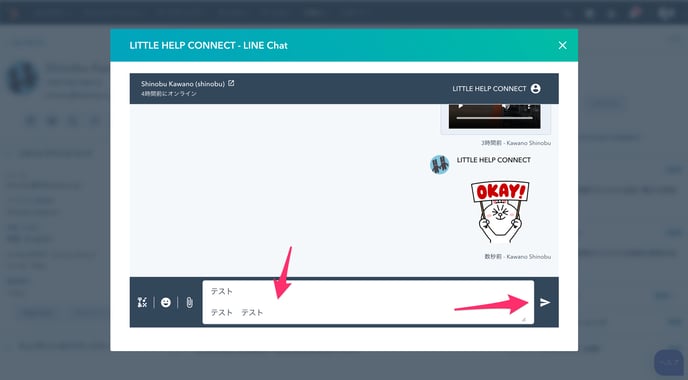 Next: Overview of 1:1 Chat (LITTLE HELP CONNECT)